I couldnt help myself.
Sometimes you find such a perfect piece of clothing which completes different outfits.
I got some denim shorts from Stitches.
They have some really nice styles for pretty cheap right now!
And imagine when summer sales come and they are on discount... stock up! hehe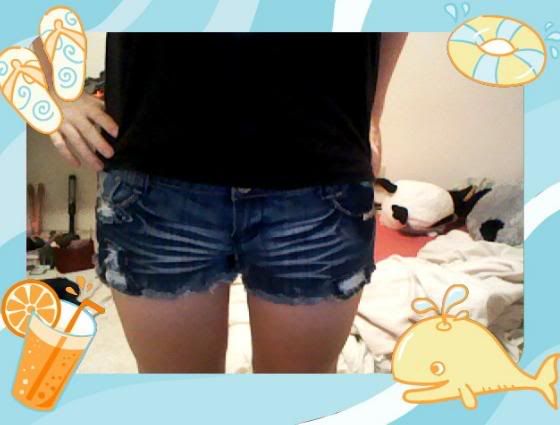 It has some cool detailing :) a little distress here, a little wash out there, studs on the back...
super cute!!
There was another pair I wanted to get which had paint splatter effect... but maybe
when I get paid at the end of the month^^